Want to Increase Profits and Customer Satisfaction?

Then Join the REVO REVOLUTION!

Here's an example of how a Revo-Office can increase profits and customer satisfaction!
Revo-Office vs. Pouch Laminator
The example below compares: a 100 letter-size sheet order using 3 mil film.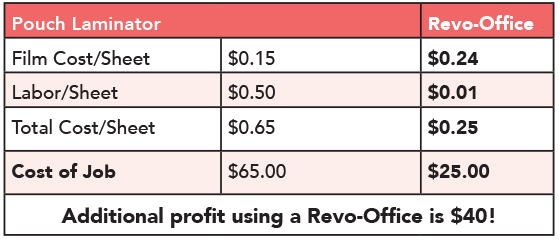 PLUS! The average turnaround time for 100 sheets at a typical print center is 6-24 hours. With the automatic Revo-Office, turnaround is reduced to 25 minutes without labor and every sheet is the same.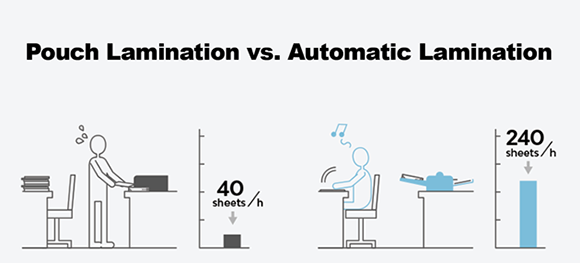 AND with the Revo-Office , 14 laminated sheets per day will cover cost of the machine.
See the Difference for Yourself!
Revo-Office Comparison

The Professional's Choice for Calendar Season!
Professionals know when it comes to "calendar season", RENZ machines and RENZ Ring Wire® get the job done. 
As the 2018 "Calendar Season" is wrapping up, we recognize the value RENZ products give our customers and we're proud to be the exclusive distributor for RENZ. With over 110 years in the business, RENZ is the only manufacturer that offers unique custom solutions for calendar finishing processes.
Back by popular demand, we now have the RENZ 2019 "5 Month at a Glance" Calendar available that showcases its unique "punch and bind" format!
If you would like a 2019 RENZ Calendar, please contact Jon Gasperini and we'll send you one FREE.
Happy Holidays from RENZ!

Contact Us:
Jon Gasperini
860.265.3222
Helping customers by:
Delivering Profitable Solutions for Your Business